IBEC Symposium : Bioengineering for Regenerative Therapies
02.10.2018 - Barcelona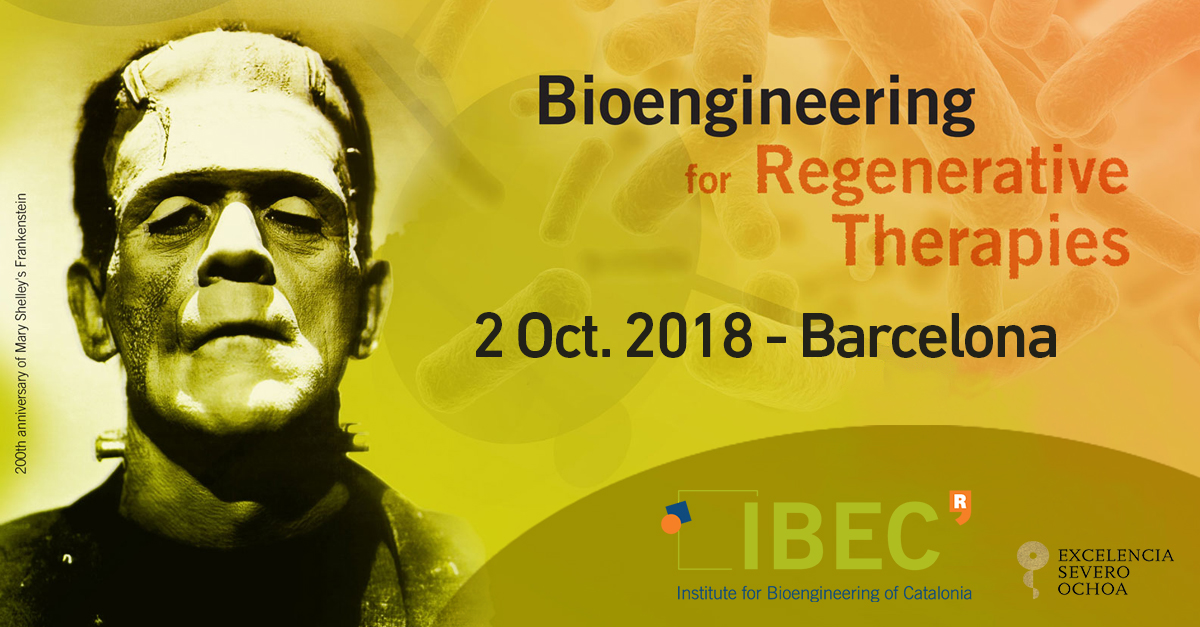 This year's symposium is the first one of the second decade of activity of IBEC. The topic is one of IBEC's three areas of application, Bioengineering for Regenerative Therapies.
The IBEC annual symposium brings together high-profile international experts for an open forum for interdisciplinary discussions and networking. The whole scientific community is invited to participate.
To share the scientific activities being carried out at the institute, attendees are welcome to present their research or projects in poster format. Some of these contributions will be selected, by the scientific committee, for an oral flash presentation.
Additionally, for the first time this year, attendees are invited to present their research in a short video to be uploaded in the IBEC YouTube channel. The most popular video will win a prize at the end of the year.