SIMPLIFY YOUR PROTOCOL DEFINITION AND EXPERIMENT DESIGN DEVELOPMENT
INTUITIVE AND EASY-TO-USE SOFTWARE
User-friendly and intuitive software which designs and combines 2D and 3D constructs and defines your printing protocol, converging various printing technologies and biomaterials.
COMPREHENSIVE PRINTING PLANNING
Benefit from complete and easy control of your printing process, from the design of your constructs to the definition of your printing sequence.​
TIME SAVING
Drastically reduce the learning curve and design time thanks to biodesign features, such as automatic in-fill of complex structure, reuse of existing models and multi-object management on labware.
DEFINE AND MANAGE YOUR PROCESS IN THREE STEPS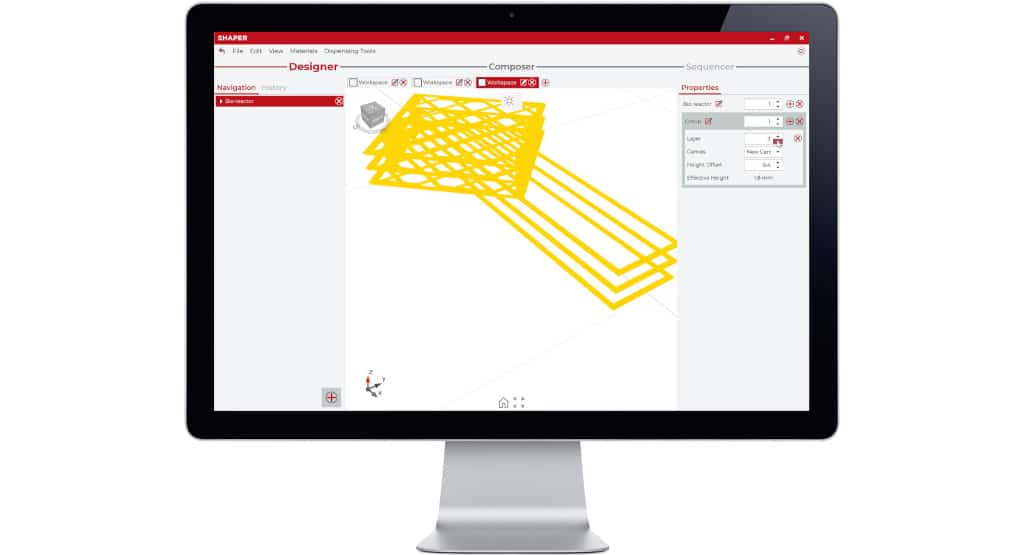 STAGE 1 DESIGNER
EASY COMPLEX STRUCTURE DESIGN
Use SHAPER to easily design your 2D and 3D constructs or import them from another source in a simple manner.​
Define and select various printing technologies and biomaterials and set your printing parameters in a single view.​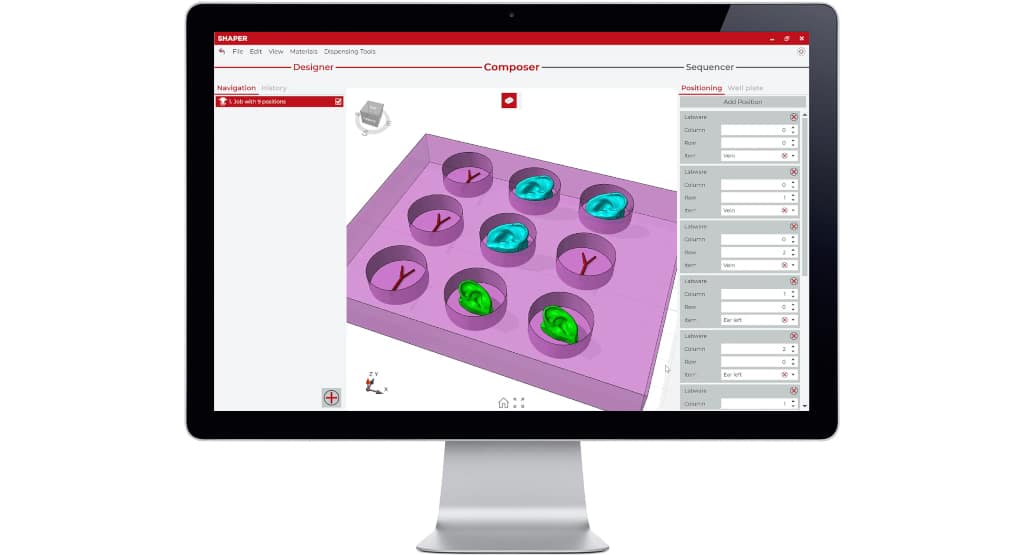 STAGE 2 COMPOSER
MULTI-OBJECT PRINT DEFINITION
Define multi-object print jobs by simply positioning and combining your different 2D and 3D constructs within specific labware.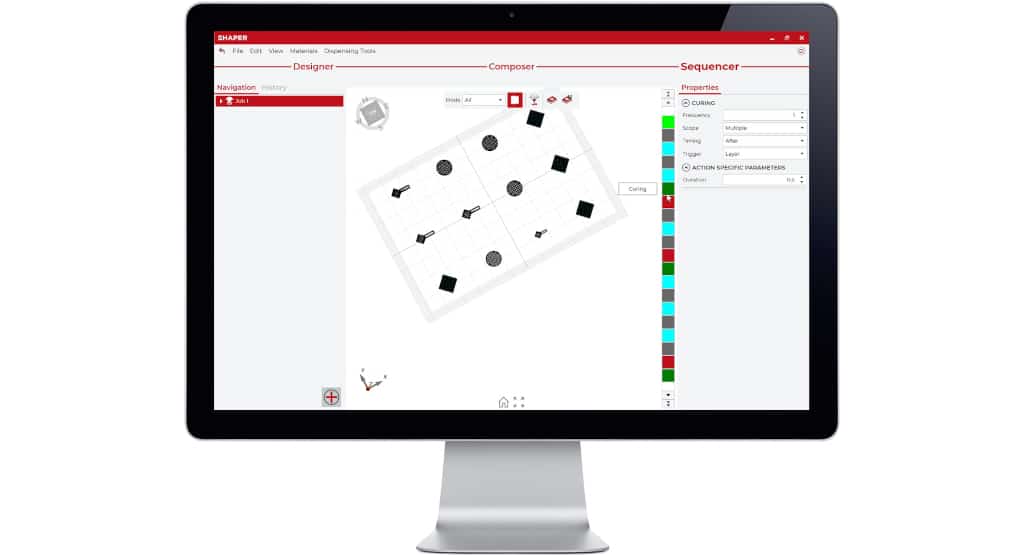 STAGE 3 SEQUENCER
OPTIMIZED PRINTING PROCESS
Quickly visualize and specify the sequence of your print project by defining order, time, frequency and parameters of each process action.​
​​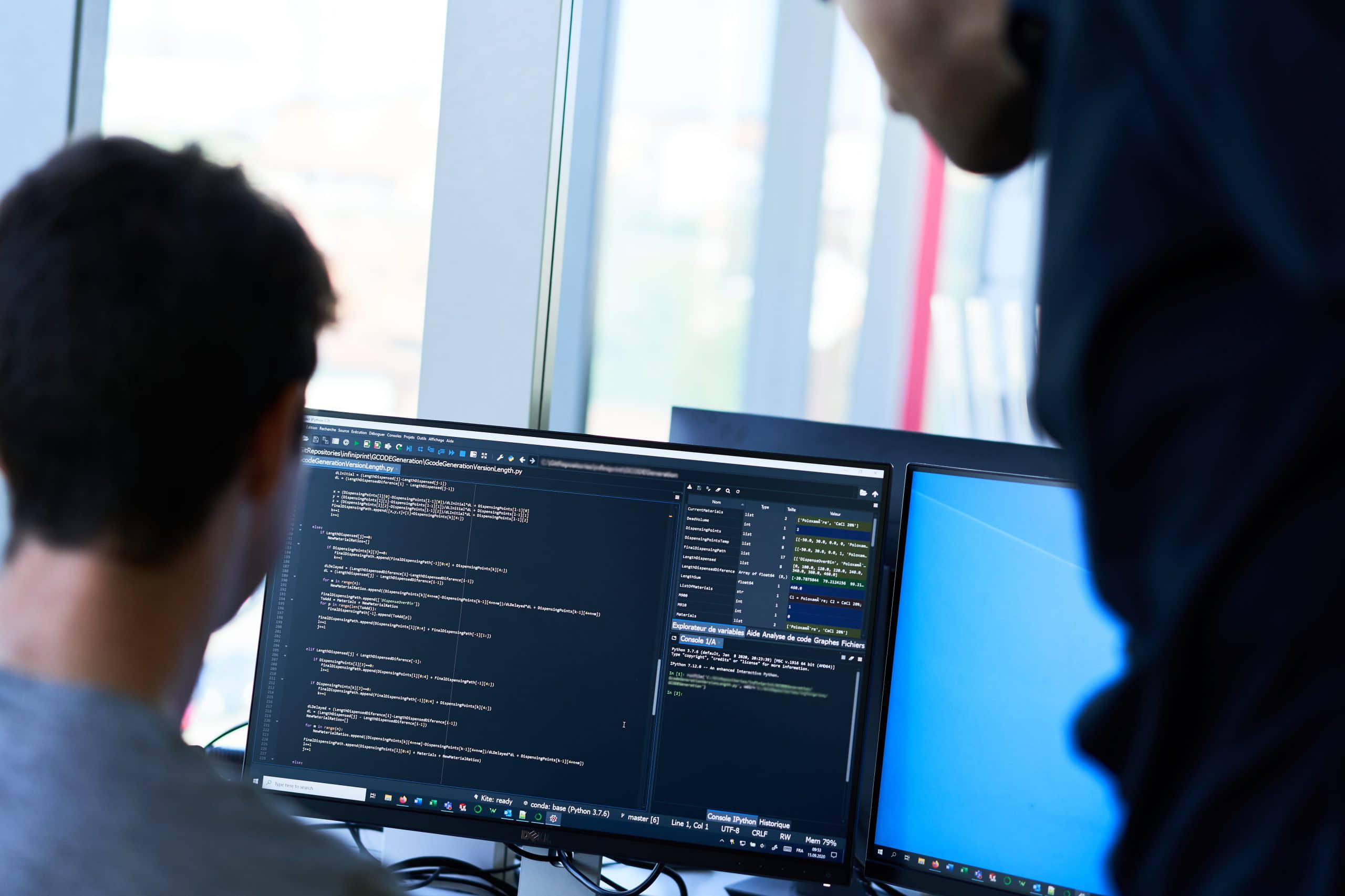 SPECIFICATIONS
Product Name

SHAPER

Version

1.0

Description

PLANNING SOFTWARE FOR 2D/3D DESIGN AND BIOPRINTING PROCESS AND PROTOCOL MANAGEMENT.

License

3, 5 or 10 licenses including updates, bug-fixes and Help Hotline access.
Dongle-based license (USB) allowing remote and on-site design work.

Compatibility

R-GEN 100 and R-GEN 200 Series bioprinting instruments.
HARDWARE & OS REQUIREMENTS
Operating Systems

Windows 10 64-bit 

System RAM

8 GB (minimum), 16 GB (recommended)

Hard Disk Storage

512 Gb SSD (recommended)

CPU

Minimum: Intel Core i7-4500U, 64-bit, 1.80 GHz (3.00 GHz Turbo), 4 MB cache, 2 cores, 4 threads.

Recommended: Intel Core i7-9850H, 64-bit, 2.60 GHz (4.60 GHz Turbo), 12 MB cache, 6 cores, 12 threads.

Supported 2D/3D files format

*.STL

Additional HW

1 free USB port available, mouse and keyboard.