The first 3D Bioprinting Symposium in Dentistry
21.01.2019 - University of Michigan
Join us January 21, 2019 in Michigan for the first 3D Bioprinting Symposium in Dentistry.
In collaboration with the School of Dentistry at the University of Michigan, regenHU organizes a first Symposium on 3D bioprinting of hard & soft engineered tissues for dentistry.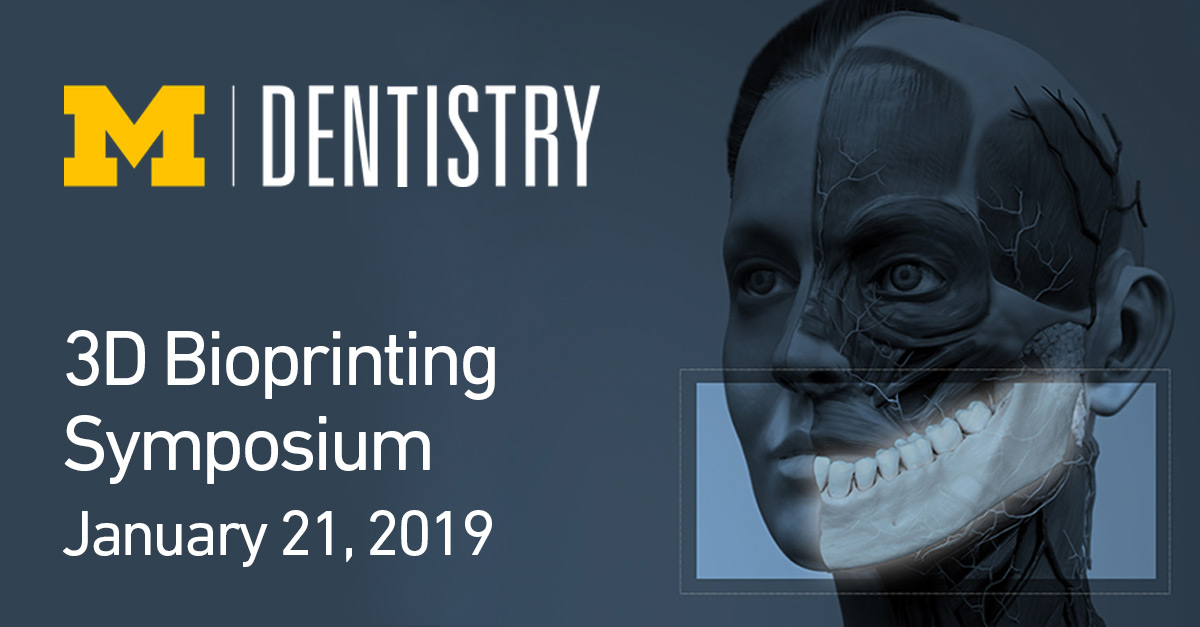 © Photo: School of Dentistry, University of Michigan
World class scientists will talk about additive manufacturing approaches, featuring multidisciplinary work integrating biology, materials science, and mechanical engineering to solve clinically relevant dentistry problems.
To better foster interactions between the participants, share expertise, and ultimately make the symposium more efficient, the places are limited to 30.
Please register by January 15, 2019 by sending your contact information to registration@regenHU.com.
Participation is free of charge.