ESB 2019 - 30th Annual Conference of the European Society for Biomaterials
09.09.2019 - 13.09.2019 - Dresden, Germany - Stand 28
You want to process your biomaterials into 3D constructs? Visit us during ESB 2019 at stand #28 to discover the capabilities of the latest 3DDiscoveryTM Evolution Bioprinter. Our experts will help you meet your specific needs.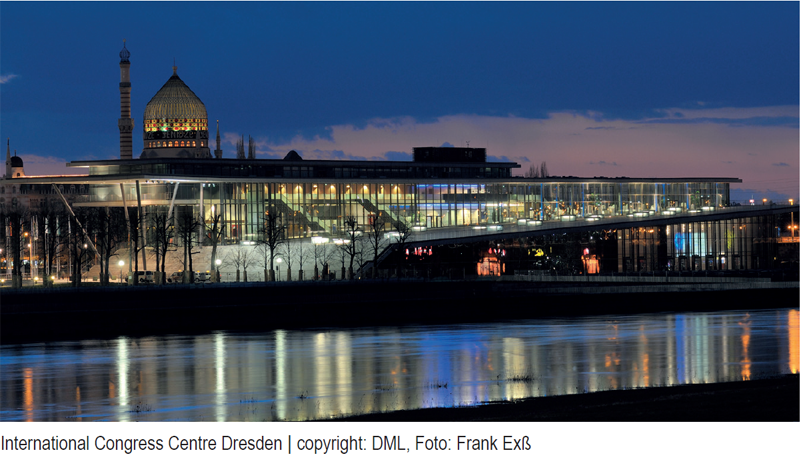 Information Venue, Arrival & Road Map
The conference will cover all aspects of biomaterial research and will bring together researchers from both life sciences and engineering, clinicians and company representatives to provide an eff ective environment for stimulating exchange and discussions. The German Society for Biomaterials (DGBM) has decided to not organise a separate meeting this year and therefore both conferences will be combined, providing a comprehensive insight in biomaterials research in Germany. Venue is the International Congress Centre which is located in the heart of the historic city centre and directly at the banks of the river Elbe, making it a perfect place to enjoy the city after the scientific programme.