BIOPRINTING ACADEMY
Are you an experienced professional who wants to take his research to the next level? Are you a newcomer to 3D bioprinting who wants to learn more about this rapidly evolving field? Do you need to challenge existing technologies before you decide on making your next acquisition? Then regenHU's Bioprinting Academy is the place for you.
The Bioprinting Academy is receiving praise from scientists around the world.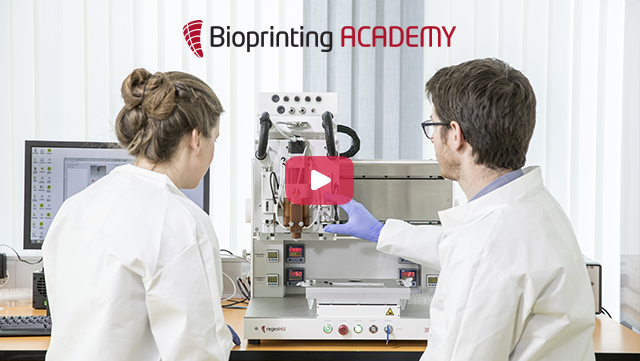 Testimonials
---
KU Leuven - Surface and Interface Engineered Materials
Leuven, Belgium
---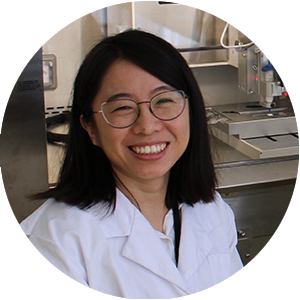 Fei Zhang, PhD
"The labday at regenHU Bioprinting Academy was very helpful and the team members are very warm-welcome and professional."
"The team has prepared the demonstration of our required customized part before the visit and thereby we could discuss more details of our requirement on-site."
"We tried working with our own material and demonstrated the printability of our material using the 3DDiscovery bioprinter."
"It was very interesting to learn the modular functions and the different components of the system, clearly helping use to make wise decisions and the upgrade possibilities."
"We were impressed by the passion and willing of regenHU to solve the new challenges and develop new technologies."
---
National Chiao Tung University
Hsinchu, Taïwan
---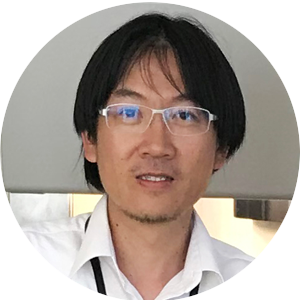 Professor Mingchia Li
"The labdays at the Bioprinting Academy provideded us a clear picture how to upgrade our 3DDiscovery which we got two years ago in order to address our current scientific challenges."
"We did learned a lot from the trainees via systematical hands-on training program of 3DDiscovery converged with MESW technology, which stroke our thinking for achieving multiple length-scales 3D-printed scaffolds of different functionalities."
---
Leibniz Universität - Institut für Technische Chemie
Hannover, Germany
---
Sebastian Heene, MSc. PhD
"Our two labdays at the Bioprinting Academy were a great experience."
"Silvain told us about all the possibilities of printing with their 3D bioprinters, which was very interesting from a biological point of view and also from an engineering one."
"We tried working with our own material and designed a model using the regenHU software."
"The software seems to offer an easy to use variety of functions for the construction of scaffolds."
"Silvain demonstrated us some strategies for the handling of our material, they worked all out very well. Particularly the combination with electrospinning looks very promising."
"Now we have a lot of ideas which we like to try out in the future."
---
Geneva University - University Clinic of Dentistry
Geneva, Switzerland
---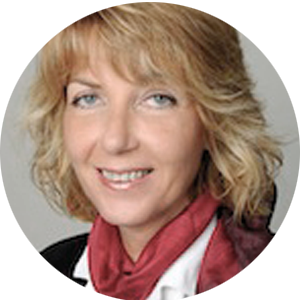 Dobrila Nesic, PD PhD
"My visit of the regenHu "hands-on" laboratory to learn how to use their 3D Discovery printer was a real treat.
"I very much appreciated the well planned and structured approach – first the theory with images and almost endless and very clever solutions to suit many different needs, followed by application of the acquired knowledge on one of the 3D Discovery bioprinters."
"The demonstration of electrospinning was impressive to watch."
"The enthusiasm and passion for 3D printing in the service of scientific research were palpable and it was wonderful to learn, share and exchange in a stimulating and friendly atmosphere."
"All my questions were expertly answered with patience and I learnt much more than I expected. It was a pleasure and a lot of fun."
---
KU Leuven - Pediatric Dentistry & Special Dental Care
Leuven, Belgium
---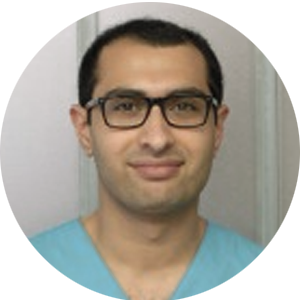 Mostafa EzEldeen DDS, MScD
"Our visit to the headquarters of regenHu was really helpful to understand the different components of the system and to help us to make a decision on how we can customise our device."
"The detailed demonstration given by Mauro was outstanding especially on how we can apply and use the different parts to reach our goal."
---
SINTEF Biotechnology and Nanomedicine
Trondheim, Norway
---
Øystein Arlov, PhD
"As we were planning on acquiring a new bioprinter, we spent one day at the regenHU Bioprinting Academy to get to know the 3DDiscovery bioprinter and all its modular functions."
"We were well received by the team, and were thoroughly impressed with regenHU's technology and expertise."
"After a discussion on our research focus in terms of materials and applications, we had a hands-on walkthrough of the bioprinter and all relevant modules, to explore how the bioprinting technology can complement our research."
"One particularly strong impression was the mutual interest in developing new materials, technology and methods to solve new challenges, and how regenHU uses the work and feedback from customers and research partners to improve their products."
"We would be happy to return to the academy to test new technology, and work together to solve small and large challenges in bioprinting!"
---
ETHZ - Department of Health Sciences and Technology Institute for Biomechanics
Zurich, Switzerland
---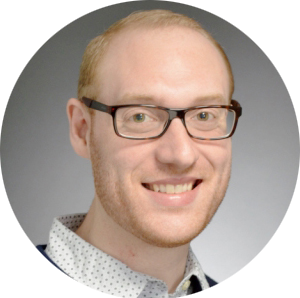 Matthew J. Randall, PhD
"I very much enjoyed working with both you and Silvain this week at the regenHU bioprinting academy."
"It was great to be able to tap into your expertise on MESW and show us just what type of fun thing the instruments of regenHU are capable of. This is just the "you can do it!" inspiration I needed."
A tailored approach
Our clients appreciate our passion for excellence and our tailored approach. We are committed to accompany them on their journey with safe and high quality solutions. With our innovative mindset we are prepared to take on any challenge.
Europe, Switzerland
regenHU Headquarters